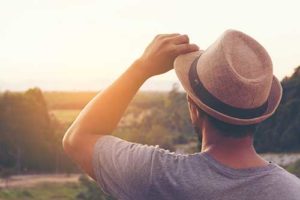 Substance abuse, whether referring to alcohol or drug abuse, can quickly lead to addiction. Unfortunately, many individuals do not realize they are addicted or the extent of their dependency until they need professional help. Drug and alcohol abuse causes serious physical damage to an individual. Also, it harms the relationships an individual has with others. Finding the right addiction treatment programs in Ohio is vital in overcoming addiction and returning to a healthy lifestyle. Fortunately, Ethan Crossing Recovery is here to help. Through a variety of treatment programs and using numerous therapies, we can help you, or a loved one recover from addiction. The first step is reaching out for help.
According to the 2018 NSDUH, 14.4 million adults ages 18 and older (5.8 percent of this age group) had Alcohol Use Disorder. This includes 9.2 million men (7.6 percent of men in this age group) and 5.3 million women (4.1 percent of women in this age group).
How Addiction Develops
When an individual frequently uses drugs or alcohol, it alters their brain chemistry. As they continue to abuse substances, their body develops a dependency on the substance. This means they need more and more of the substance to function properly. When an individual develops a dependency or addiction to drugs or alcohol, they must use the substance to avoid the intense discomfort and pain that comes with withdrawal symptoms. Thus, our substance abuse treatment programs offer a medically-supervised detox program in conjunction with our therapeutic services. Addiction is a disease. And, like any disease, it requires professional attention. Without proper treatment, an individual may be able to minimize the effects of this disease, but they will never be able to overcome it. Rather than suffer in silence or alone, finding help is the responsible and healthy thing to do.
Our Treatment Center Programs
Each individual's experience with substance use disorder is unique. The severity of one's addiction will affect the type of treatment they need. What may be effective for one person may not work for another. This is why Ethan Crossing Recovery offers several treatment programs. We provide a progress spectrum of care. This means that individuals can find a program that will meet their needs. Then, as they recover, they can move to other programs. For instance, some of our addiction treatment center programs include:
Our expert staff does a full evaluation when an individual comes to Ethan Crossing Recovery to determine the best fit level of care. Also, should a patient first need to complete medically-supervised detox at a drug detox center, we provide it for them and devise a treatment program for them.
Contact Our Ohio Recovery Center
Long-term recovery is the goal of Ethan Crossing Recovery. We know we can help you or a loved one overcome substance abuse and get on the road to recovery. Further, we understand dealing with addiction means treating the whole person. Drug and alcohol addiction takes a toll not just on the individual but on those around them. This includes their family, friends, loved ones, and coworkers. Finding the right treatment program does not just benefit the individual but everyone around that person. Therefore, we provide thorough medically-supervised detoxification and residential treatment where patients can heal their bodies and minds. Reach out to us today at 833.691.0736 to explore how we can help you.