Alcohol is washing over the world. Millions of people die because of the harmful use of alcohol every year. Alcoholism is a serious and complicated addiction. People progress through it in several ways. Yet most people go through three separate stages of alcohol misuse.
What are the three stages of alcoholism? What are their symptoms? What are alcoholism side effects, and when should a person start receiving treatment? Answer these questions and you can keep your head above alcohol. Here is your quick guide to the three stages of alcoholism.
1. The Early Stage of Alcoholism
Not everyone who drinks or occasionally uses alcohol to cope with stress will develop an alcohol addiction. Some people who show symptoms of alcoholism do not become addicted to alcohol.
Genetics is a critical risk factor in the development of alcohol misuse. A 2019 study of nearly 275,000 Americans found 18 genetic variants associated with alcohol misuse.
Reasons to Drink
Yet it is possible for anyone to develop an alcohol addiction. There are many reasons why someone might choose to drink:
Alcoholic beverages help them cope with stress
Drinking alcohol is a good way to fit in
They try alcohol to experiment with being drunk
A person can develop an alcohol addiction at any time in their life. People who experiment with alcohol as children or adolescents tend to develop an alcohol addiction later in life.
Are You Looking For Help?
No matter what you are dealing with, we are here for you. Contact us immediately so we can get you back on to a healthier way of living.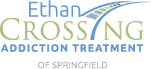 Symptoms
As time goes on, the individual develops a tolerance to alcohol. One drink is not enough for them to feel relief from stress. They may begin to have two or three drinks, and they may start drinking every night.
The person may become dependent on alcohol. They cannot deal with stress in any way besides drinking.
When they encounter stress, they think about drinking alcohol. They regard drinking in positive terms, and they may stop thinking about more important things.
The people around them may not be aware of their alcohol consumption. The ones that are may believe that their alcohol misuse is an insignificant problem. Someone may have drinking buddies who encourage their drinking and share stories with.
Regardless of how a person begins drinking, anyone who feels they have a problem can go to an alcohol treatment facility. There is no need for them to "hit rock bottom" or develop physical symptoms.

2. The Middle Stage
There is no timeline for when the early stage ends and the middle stage begins. The middle stage starts whenever an individual experiences an intense desire to drink. Symptoms include:
Feeling uncomfortable when cut off from alcohol
Craving alcohol
Thinking about alcohol when dealing with stressful situations
Losing control over drinking (a person may have only drunk at home, but now they drink wherever they find alcohol)
Withdrawal symptoms become prominent in this stage. Someone that tries to avoid drinking may experience anxiety, a headache, and insomnia within hours of their last drink. After a couple of days, they may suffer from hallucinations and seizures.
These symptoms are so severe that a person may start drinking again. They may rationalize to themselves that they are drinking to avoid withdrawal, which can increase their dependency.
Family members and close friends may notice an individual's dependency. They may talk to the person about their drinking. But the person who drinks may justify why they drink, putting their family members at ease.
Confrontations with family members and withdrawal symptoms may make someone feel uneasy about their drinking. They may drink in private, or they may lie about how many beverages they have. They may drink in their car or drive to a bar to drink, which can result in a car accident.
Some people at this stage begin looking into alcohol rehab treatments. Many people begin with alcohol detox before moving into a residential program.
3. The Late Stage
During the late stage, someone becomes obsessed with alcohol. They may consume massive amounts of alcohol every day. Symptoms include:
Requiring alcohol in order to work, meet with others, and perform basic tasks
Becoming drunk during large portions of the day, including at work
Getting into accidents, falls, and/or fights due to alcohol consumption
Skipping family events to drink
Losing interest in previous activities (also known as anhedonia)
Even though they drink to avoid troublesome thoughts, depression and anxiety may surface. They may feel ashamed or insecure about their drinking. Yet they may feel they cannot stop, which can make their feelings even worse.
A person may develop significant health problems besides withdrawal symptoms. They may have liver and heart damage, either of which can result in hospitalization. They may suffer from blackouts, memory loss, and bad coordination.
If someone does not receive treatment, they may drink themselves to death. They may develop cancer, immune system disorders, and dementia.
Treatment for alcoholism at this stage requires extensive measures. A person must go through a medication-assisted detox program to avoid a potentially fatal withdrawal. Yet someone can start recovering from alcoholism even after they develop a serious disease.
The Three Stages of Alcoholism
Alcoholism may occur in three stages. A person starts drinking as a coping mechanism to deal with stress. Alcohol becomes a crutch, and they start thinking about it in positive terms. An individual in the second stage develops an alcohol dependency. They must use alcohol to overcome bad memories and experiences. Someone in the third stage needs alcohol in order to function at all. Their drinking interferes with their job and family life, and they may develop numerous physical problems.
But anyone can get help at any point. Ethan Crossing Recovery serves the Cincinnati, Dayton, Columbus, Ohio area. Contact us today.